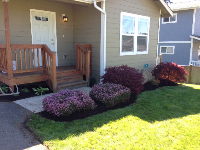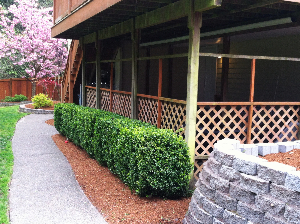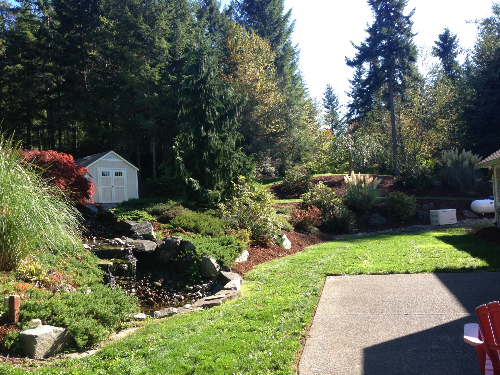 Wiser Lawn is a team of experienced Lawn Care ServiceProfessionals focused specifically on turf and landscape in North Kitsap County. We service both commercial and residential properties.

Lawn Care Services in Poulsbo Wa by Wiser Lawn
Wiser Lawn provides most reliable and comprehensive services to the Poulsbo area that you will find. Our experienced techs offer a full range of services to keep your lawn looking its best all year. We arent afraid of any weather trend.
Call Wiser Lawn today for a free lawn care estimate at 360-519-4073 or fill out the estimate request form and a representative will contact you asap.
Poulsbo Wa. Lawn Care Options
Wiser Lawns all around approach to Lawn Care includes the following services.
Lawn Mowing
Will include Mowing of the entire lawn, trimming (weed wacking) and edging of all walks and driveways, perimeters and around all trees and other objects, and blower cleanup of all hard surfaces and walkways.
Lawn Fertilization and Weed Control Service
Will Include a several visit plan to help your lawn stay healthy, green and to prevent moss from taking over as is always the case if not addressed in this area.
Bush Trimming Service
Includes trimming and shaping of bushes, shrubs, perennials, small trees and hedges.
Fruit Tree Pruning
Includes removing dead or damaged wood, pruning and care of your fruit trees to bring them the best possibility of a good yield and to keep them healthy. This can be done anytime but is best in the winter and early spring.
Sprinkler/Irrigation System Repair and Maintenance
Includes Irrigation system maintenance & repair and advice on watering schedules and water conservation to get the most out of your sprinkler system.
Spring/Fall Cleanups
Spring Prep or Fall Cleanups of leaves, sticks, fallen limbs, as desired.
Leaf Removal
We can remove leaves. Lots of them. From pretty much anywhere. Not really that hard to explain is it?
Wiser Lawn and Landscapes' services are available year round with the same professional and quick performance by our Poulsbo based technicians. Catch up on spending time doing the things that matter most and with the people you love and let us do the work.... enjoy your yard.
Call or Email Wiser Lawn and Landscape!!! -Call Wiser Lawn today for a free detailed estimate at 360-519-4073 or Email us through our Contact page and we will get you an estimate within 24 hours.
Poulsbo Fruit Tree Pruning
Kingston Sprinkler Repair
Kingston Fruit Tree Pruning
Silverdale Sprinkler Repair
Silverdale Fruit Tree Pruning
Bainbridge Sprinkler Repair
Bainbridge Fruit Tree Pruning
Suquamish Sprinkler Repair
Suquamish Fruit Tree Pruning
Bremerton Sprinkler Repair
Bremerton Fruit Tree Pruning
Indianola Sprinkler Repair
Indianola Fruit Tree Pruning
Hansville Sprinkler Repair
Hansville Fruit Tree Pruning